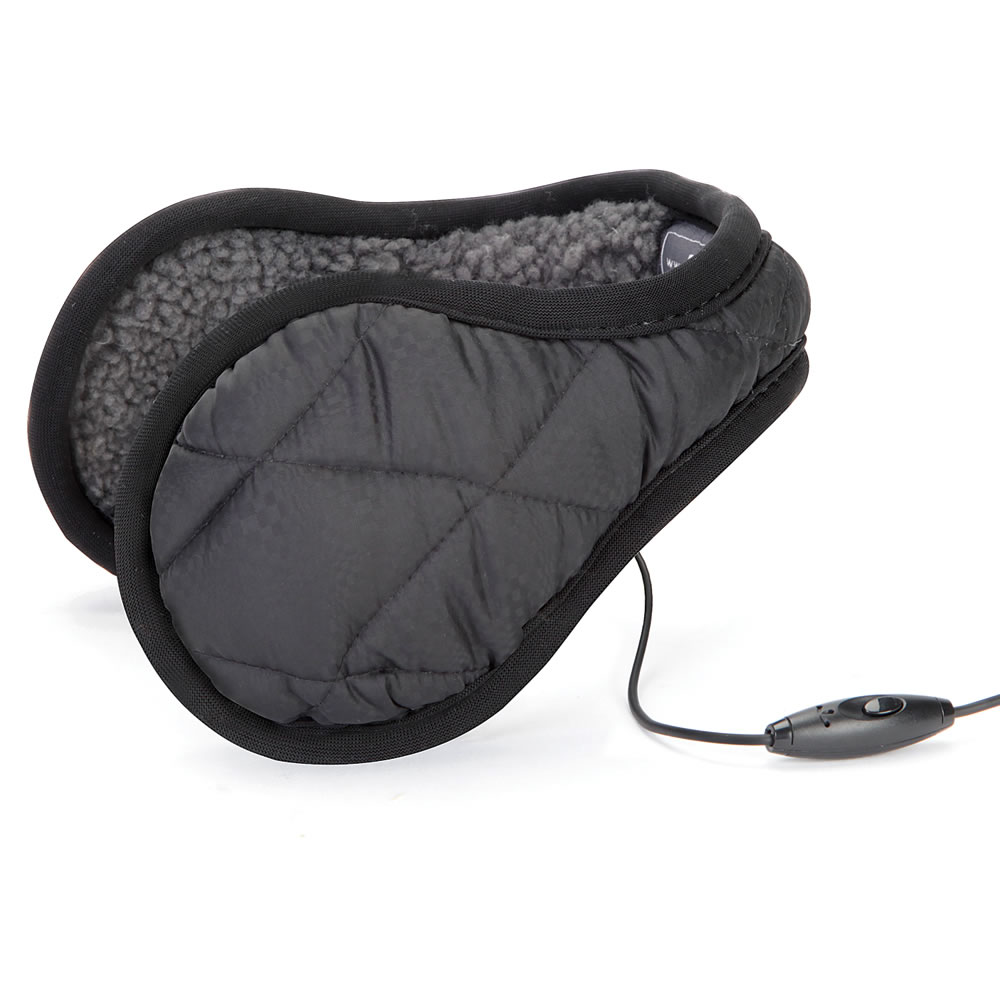 All right, so these Insulated Ear Warmer Headphones may not be the most fashion-forward winter accessory, but I would wear them. No really, I would. I have a short, but not un-strenuous walk to the subway each morning. When I leave in the morning it's dark, and it's cold. And somehow, the wind seems to hit me from every direction. But! I tend to run pretty hot. In fact, by the time I actually get on the subway I am a disgusting sweaty mess. I usually don't even bother with a scarf or gloves. I just zip up my jacket all the way and shove my hands in my pockets. But my ears! My damn ears are freezing! This morning the wind was whipping at me so fiercely, that it actually blew one of my ear buds out. Blew it right out of my ear! If I had been wearing these not only would my ears have been nice and cozy, but I would have got to listen to Thrift Shop uninterrupted.
The detachable 61 1/2" cord contains a microphone and plugs into the 3.5mm jack of iPhones, iPods, and other audio devices. The warmers easily stretch to fit most head sizes, and their behind-the-neck design is comfortable to wear with glasses and won't muss one's hair. With a water-resistant 100% nylon shell that protects from the elements and a collapsible design for compact storage in a purse or pocket.

Like this post? Stumble It!

Bookmark: BlinkList | del.icio.us | Digg it | Furl | ma.gnolia | Onlywire | Wink | Yahoo MyWeb | Google